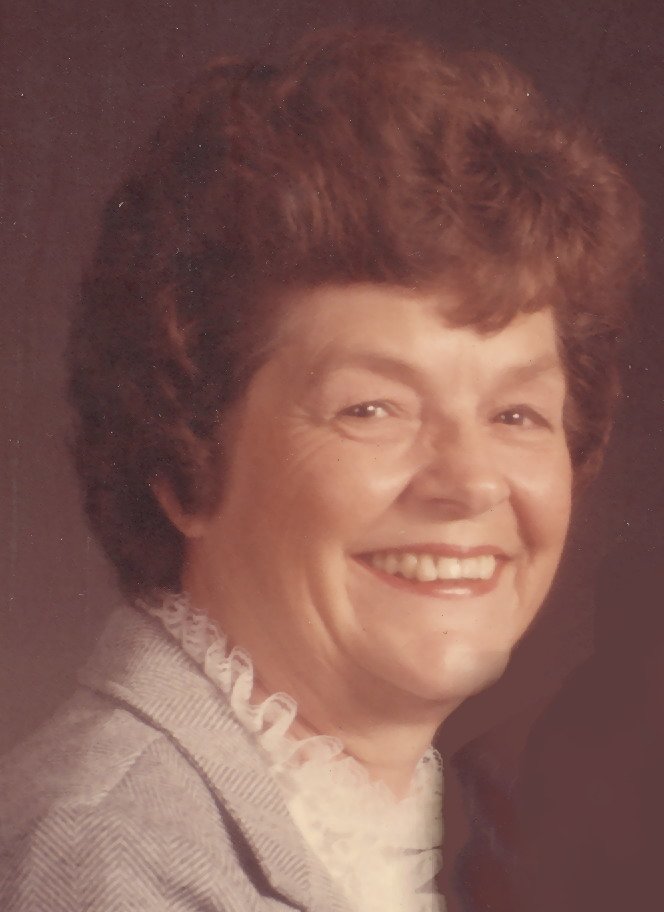 Obituary of Nelson Nosbish
West Branch, Iowa
Helen Nelson Nosbish, 95, of West Branch, IA passed away on Tuesday, October 29, 2019 at Crestview Specialty Care in West Branch.
Nelson was born on October 22, 1924 in Boonville, MO, the daughter of Roy and Viola (Newman) Gilmore. She graduated from Boonville High School.
She married Leon Nosbish on July 23, 1943 in San Diego, CA.
Visitation will be held at St. Bernadette Catholic Church on Tuesday, November 5, 2019 from 9:30 AM with a Mass of Christian Burial following immediately at 11 AM.
Interment will take place at West Branch Cemetery.
During WWII Nelson worked at an airplane factory in San Diego, CA. She later worked with Leon at the West Branch Creamery where she was in charge of the books. She later worked as a Realtor for Cox Realty.
She was a member of St. Bernadette Catholic Church in West Branch, were she belonged to the Altar and Rosary Society. She enjoyed golfing, tailgating at Hawkeye games and hunting morel mushrooms.
She is survived by her husband of 76 years, Leon of West Branch, her children: Jim (Marilyn) Nosbish of Grand Lake, Colorado, Tom (Brenda) Nosbish of West Branch, Carol (Mike) Johnston of West Branch and Larry (Elaine) Nosbish of Broomfield, Colorado, her grandchildren: Stephanie (Brad) Roth, Nicki Nosbish, Jimmy (Megan) Nosbish, Angela (Stuart) Bohling, Shelly (Matt) Geiken, Kristi (Josh) Crist, Brenda (Mike) Alberhasky, Teri Hazelwood (Ryan Bennett), Mike Johnston and Ryan (Brie) Blodie and 19 great grandchildren.
She was preceded in death by her parents, 2 brothers and 1 sister.
Memorials may be made to Crestview Specialty Care in Nelson's memory.
Online condolences may be left for the family at hendersonbarkerfuneralhome.com.
Visitation
9:30 am - 11:00 am
Tuesday, November 5, 2019
St. Bernadette's Catholic Church
507 E. Orange St.
West Branch, Iowa, United States
Funeral Mass
11:00 am
Tuesday, November 5, 2019
St. Bernadette's Catholic Church
507 E. Orange St.
West Branch, Iowa, United States