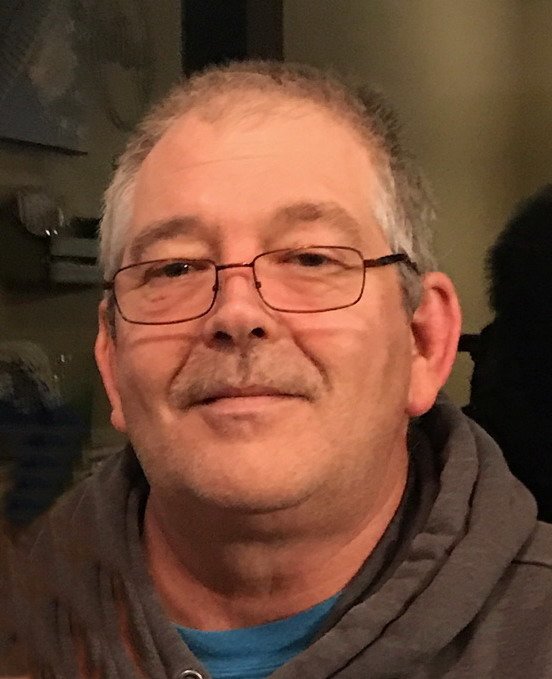 Share Your Memory of
Randall
Obituary of Randall Lee Henderson
West Liberty , Iowa
Randall Lee Henderson, 55, passed away Wednesday, September 18, 2019, at his home in West Liberty, Iowa.
A visitation will be held at 1:00 P.M on Saturday, September 28, 2019, at the First Church United in West Liberty, Iowa. Then a Celebration of Life Service will be held at 2:00 P.M. Following the Celebration service, a time of memory sharing will be held in the church's Fellowship Hall along with light refreshments. In lieu of flowers, donations may be made to the HERO program which is a non- profit group for Veterans. This organization provides hunting and fishing trips as well as many other programs to benefit our service men and women. The Henderson-Barker Funeral Home in West Liberty, Iowa, is in charge of the arrangements. Online condolences may be made to the family at www.hendersonbarkerfuneralhome.com.
Randy was born February 13, 1964, the son of Jon and Sharon (Brillhart) Henderson in Olathe, Kansas. He was a graduate of Lebanon High School, Lebanon, Kansas, in the class of 1982. On June 15, 1985, he was united in marriage to Sandra McDowell at the Christian Church in Lebanon, Kansas. Randy and Sandy moved to North Liberty, Iowa, in 1986, where he was a certified pest control agent with Lystad's, which later became ECOLAB, fumigating barges on the Mississippi to grain storage facilities at Ladora, Iowa. He later managed Paws and Claws in Coralville, Iowa, and worked in security for the University of Iowa Dental School, in Iowa City, Iowa. He then worked for IAC in Iowa City, Iowa, which was a car component manufacturer for Chrysler. He worked there from 1992 until 2016. A home was purchased on April 15, 1997, in West Liberty, Iowa, where they felt strong community ties.
In 1972, Randy accepted the Lord Jesus Christ as his Savior and was baptized at the Louisburg Chrisian Church, Louisburg, Kansas. Randy was a friend of the First Church United in West Liberty, Iowa. He enjoyed working with children, and he helped coach for the ARC boys basketball team in Concordia, Kansas. He was a part of Youth Sports for many years in West Liberty, Iowa, the teams included baseball, football, and basketball. He was an avid outdoors man, and he fished every chance he could. He also enjoyed hunting and helped with hunter safety courses. When able, he also played many games of basketball at the Field House in Iowa City, Iowa, and Coralville Rec Center, Coralville, Iowa. Anything he could do to get kids out doors and involved was a goal of his.
He will be greatly missed by his wife, Sandra, and son, Jacob, both of West Liberty, Iowa, his parents, Jon and Sharon Henderson of Mesquite, Texas, a brother, Rev. J.R. Henderson of Shellsburg, Iowa. Other family includes three nieces: Alissa (Brittany) Haiar; Amanda (Pete) Good; and Ashley (Josh) Spang; one nephew, Jon Andrew (Kenzi) Henderson; 10 great nieces and nephews; and one great great nephew. He also had many friends who he considered his family.
Memorial Visitation
1:00 pm - 2:00 pm
Saturday, September 28, 2019
First Church United
1100 North Calhoun Street
West Liberty, Iowa, United States
Celebration of Life
2:00 pm
Saturday, September 28, 2019
First Church United
1100 North Calhoun Street
West Liberty, Iowa, United States
Sharing Memories
2:30 pm
Saturday, September 28, 2019
First Church United
1100 North Calhoun Street
West Liberty, Iowa, United States