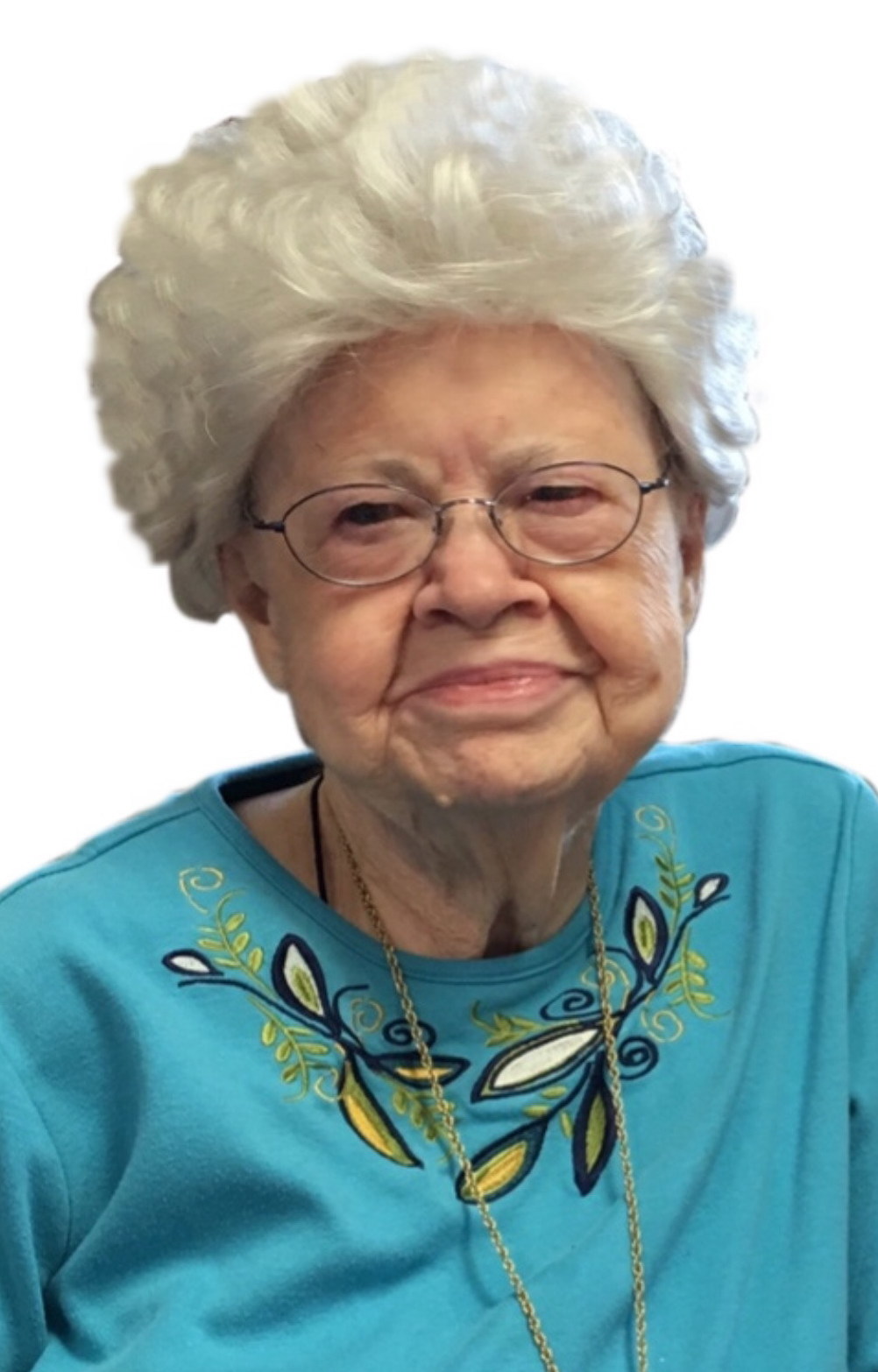 Share Your Memory of
Barbara
Obituary of Barbara Belle Owen
West Liberty, Iowa
Barbara Belle Owen died on June 29, 2019 at Simpson Memorial Home in West Liberty, Iowa.
Funeral mass will be held 10:30 A.M. Wednesday, July 3, 2019 at St. Joseph Catholic Church in West Liberty. Visitation will be held Tuesday from 4 to 7 P.M. at the Henderson-Barker Funeral Home in West Liberty. Family burial will be in the Oak Ridge Cemetery, West Liberty. Online condolences may be made to the family at www.hendersonbarkerfuneralhome.com. Memorials may be made to Iowa City Hospice.
Barb was born on March 11, 1922 to Charles and Mabel (Ross) Richter in Peoria, Illinois. Later on, her father's job took them to Milwaukee, Wisconsin. Then the Depression hit, her parents moved their family of four back to their native Iowa. They lived in Ames. There were plenty of adult relatives there, so they pooled resources and got through hard times.
Barb was proud to call Ames her hometown. She graduated from high school there in 1940 and earned her Bachelor of Science degree from (then) Iowa State College in 1944.
Indeed, she was a lifelong Cyclone fan.
While at Iowa State, Barb married Harold Knight on November 6, 1943. He died on March 29, 1945.
In Fall 1945, Barb accepted a teaching position in West Liberty, Iowa. She taught high school home economics and junior high science.
So which male in that small town would be the first to ask out the attractive young newcomer? She went on a blind date with a local farmer that was set up by a WLHS student, her future brother-in-law Don. Barb married Dick Owen on January 17, 1948.
Barb became a full-time stay-at-home mom to their three daughters and later on, she was a substitute teacher.
During their years together, Barb and Dick had fun on many Vegas trips. Before Dick died on March 13, 1985, they spent a few enjoyable winters warming up in Arizona.
Barb had a long life. She was tough, even in the face of age-related physical challenges in recent years.
She was an avid bridge player for decades. To her end, she cheered on the Chicago Cubs and the ISU Cyclones. And, yes, she became a UI Hawkeye fan too, except when the two rivals faced off.
Barb was always up on current events. She knew the world. She had strong political opinions to the left, although she never picked fights with those who had opposing views.
In so many ways, Barb had class.
Survivors include daughters Phyllis Sterba of Iowa City, Diane (Chuck) Maynard of Syracuse, NY, and Annette (Bob) Wehrle of Rio Rancho, NM; grandchildren Max and Ross (Misty) Wehrle and Lisa (Jeff) Loftus; and great-grandchildren Elizabeth and Clara Loftus and step great-grandchild Shaun Jones. She was preceded in death by grandson Joel Maynard, her brother Bob, son-in law Bob Sterba, her husbands, her parents.
Visitation
4:00 pm - 7:00 pm
Tuesday, July 2, 2019
Henderson Barker Funeral Home West Liberty
205 E. Third St, PO Box 46
West Liberty, Iowa, United States
319-627-2151
Funeral Mass
10:30 am
Wednesday, July 3, 2019
St. Joseph Catholic Church
109 West Sixth St.
West Liberty, Iowa, United States
Interment
Oak Ridge Cemetery
North Calhoun St.
West Liberty, Iowa, United States
Memorial Donations May Be Made To:
Iowa City Hospice