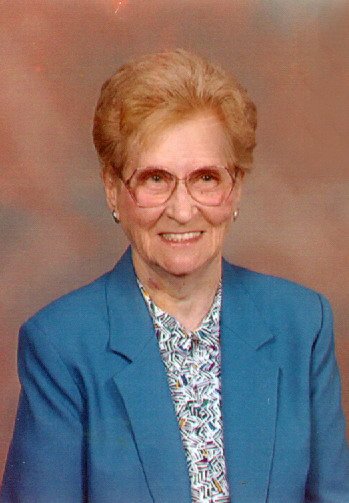 Obituary of Christine S. Newcomb
West Liberty, Iowa
Christine S. Newcomb, 101, passed away Saturday May 18, 2019 at the Simpson Memorial Home in West Liberty.
Funeral services will be held 11 A.M. Wednesday, May 29, 2019 at the First Church United in West Liberty. Visitation will be held from 9:30 A.M. until 11 A.M. (service time) at the church. Burial will be in the Oak Ridge Cemetery, West Liberty. Online condolences may be made to the family at www.hendersonbarkerfuneralhome.com. Memorials may be made to Christine Newcomb memorial fund.
Christine was Born October 10, 1917 and was one of five daughters born to George and Maggie (Sumners) Failer of Farmington, Illinois, the Failer family was raised near Windsor, Missouri. On March 10, 1939 she was united in marriage to C. Russell Newcomb in Farmington, Illinois. Russell and Christine farmed for many years, retiring in 1978.
Christine was a past member of the Rebekah Lodge for over forty two years and a past member of the Cedar Valley Club and Cedar Valley Card Club for twenty-four years. She was a member of the First Church United and a member of the Hope Circle. Christine was an avid bowler and attended twenty one National Bowling Tournaments. Christine was employed at Owen's Brush and ACT in Iowa City until her retirement. She then assisted Russell with his White Pigeon Insurance until his retirement.
Survivors include three children: Charles "Chuck" (Louise) Newcomb of West Liberty, James "Jim" (Jeanna) Newcomb of Cedar Falls and Carol (Thomas) Satke of St. Louis, Missouri. 6 grandchildren, 16 great grandchildren and 8 great great grandchildren grandchildren and a sister Etta Marie Wind of Chicago, Illinois. She was preceded in death by her parents, husband Russell, sisters, Lorean Donaldson, Leona Argei and Jewel Vandervoort.