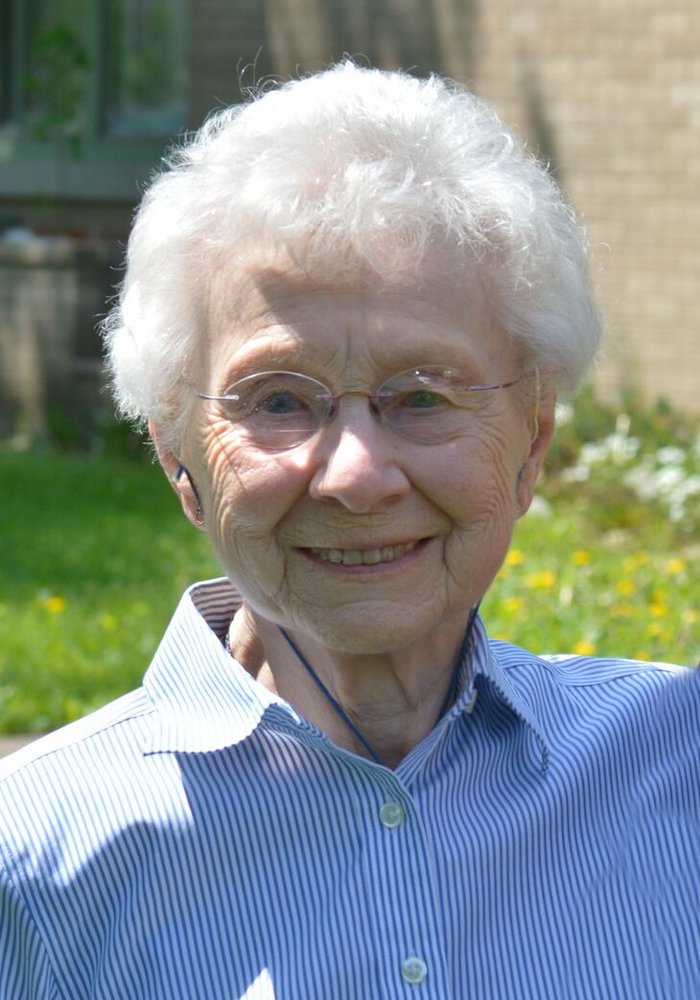 Obituary of Arlene Otto
West Liberty, Iowa
Arlene E. Otto, 90, passed away Friday January 4, 2019 at Crestview Care and Specialty Center in West Branch.
Funeral mass will be held 11:00 A.M. Tuesday January 8, 2019 at St. Joseph Catholic Church in West Liberty where visitation will be held from 10 A.M. until service time at 11. Burial will be in the Port Louisa Cemetery, rural Wapello. In lieu of flowers a memorial may be made to St. Joseph Catholic Church, West Liberty Library or West Liberty Fire Department. The Henderson-Barker Funeral Home in West Liberty is in charge of arrangements. Online condolences may be made to the family at www.hendersonbarkerfuneralhome.com.
Arlene was born September 7, 1928 at the family home, rural Wapello. She was a graduate of Wapello High School in 1946. On October 26, 1947 she was united in marriage to Billy Otto in Wapello.
Arlene had worked at Proctor and Gamble in Iowa City for over 25 years. She was a member of St. Joseph Catholic Church, Quilting Club, and enjoyed reading, sewing, gardening, cooking and baking. She especially loved Christmas; cooking, making candy, sharing and giving to others. Arlene received many ribbons for her quilt entry's at the Muscatine County Fair and she was an active volunteer in the community giving her time to the Elementary School, nursing home and with many individuals.
Survivors include her three children: Mary Ann (John) Adams of Willoughby, Ohio and Theresa (Scott) Perkins and James Otto and his significant other Denise Scarff of Wayland, Iowa. 5 grandchildren: Tyler Adams, Sam Perkins, Ashtin Otto, Ashley Berman and Austin Otto, one great granddaughter Charlotte Perkins. Brother: Robert Walker of Wapello. She was preceded in death by her parents, husband Billy, one son: Douglas, a granddaughter: Whitney, Brother: Bill Walker and sister: Mary Jean Keller.
A special thank you to all the staff at Crestview Care and Specialty Care Center in West Branch.