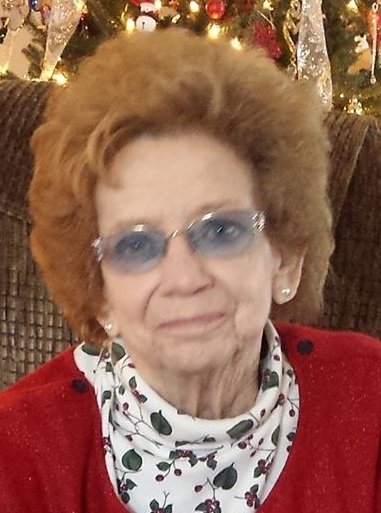 Share Your Memory of
Mary
Obituary of Mary Kathryn Roth
West Branch, Iowa
Mary Kathryn "Kathy" Roth, 75, of West Branch, Iowa died peacefully on July 16 in West Harrison, Indiana at the home of her daughter and son-in-law.
Visitation will be at on Saturday, July 21 from 9:30 am to 10:30am at Bethany Lutheran Church in West Branch, Iowa. Funeral Services will follow at 10:30 am, also at Bethany Lutheran Church in West Branch. Burial will be held in St Michael's Cemetery in Holbrook, Iowa. There will be a luncheon in her honor at St Michael's hall immediately after the graveside services. Online condolences may be made to the family at www.hendersonbarkerfuneralhome.com. The Henderson-Barker Funeral Home in West Branch is in charge of arrangements.
In lieu of flowers, memorials may be directed to Friends of Old St. Michael's in Holbrook, Iowa and sent to Gerald Gaffey, #9 The Woods NE, Iowa City, Iowa 52240.
Mary Kathryn Gaffey Roth was born March 2, 1943 to Joseph Michael and Laura Marie Gaffey. She grew up in Holbrook, Iowa attending the one room country school and graduating from Parnell High School in 1960. She also earned an Associate of Arts degree from Kirkwood Community College and a Bachelor of Arts degree from the University of Iowa.
Mary Kathryn was married to John G. Wombacher from 1960 until 1970; they had four children. She then married John Harry Roth in 1993. They were very happily married until his death in 2015.
"Kat", as John liked to call her, and John enjoyed traveling together, often visiting Roth family relatives in Colorado as well as visiting family in other states. They were active together in the American Legion, Kat in the Women's Auxiliary. Kat had a favorite quote by Walt Whitman that she applied to their marriage: "we were together, I forget the rest."
Mrs. Roth was a teacher at Central Middle School in Muscatine Iowa for 29 years. She loved teaching. She chaperoned numerous trips to Washington DC and was an authority on which museums and monuments to visit. She annually hosted a "Greek Treat" festival for her students after completion of their study of Greek history. She was an innovative teacher, once breaking a board in half with her hand to demonstrate to her students that she was no pushover. Mrs. Roth made an impact on many of her students, some of whom went on to become teachers themselves. It has often been expressed that she instilled in them a love of learning, language and reading.
Kathy was a member of Bethany Lutheran Church, the American Legion Women's Auxiliary, St Michael's Altar and Rosary Society, the National Education Association, the Iowa State Education Association and the Muscatine Education Association as well as being a member of the National Karate Federation where she served as secretary during her college years.
She is survived by her children: Ann (Matt) Brandewiede of West Harrison, Indiana; John (DeeDee) Wombacher of Iowa City, Iowa; Bill (Lisa) Wombacher of Red Oak, Iowa; and Suzanne Krebs of Cedar Rapids, Iowa along with 10 grandchildren and 13 great grandchildren. Mary Kathryn is also survived by three brothers: Gerald (Marilyn) Gaffey of Iowa City; Harold (Cindi) Gaffey of Coralville; Ed (Karen) Gaffey of Albuquerque, NM and two sisters, Laurine (Robert) Sueppel of Marion and Theresa (Jerry) Stevens of Cedar Rapids.
Mary Kathryn was preceded in death by her husband John Harry Roth, her parents Joseph and Laura Gaffey and her brother Charles "Chuck" Gaffey.
Mary Kathryn (Kathy) Roth had a rose-colored glasses perspective on life that always enabled her to have joy; she had a sharp sense of humor that was remarkably funny. Most of all she was a very kind person. She will be missed greatly by all who knew her.
Visitation
9:30 am - 10:30 am
Saturday, July 21, 2018
Bethany Lutheran Church
235 South 2nd Street
West Branch, Iowa, United States
Funeral Service
10:30 am
Saturday, July 21, 2018
Bethany Lutheran Church
235 South 2nd Street
West Branch, Iowa, United States
Memorials May Be Made To:
Friends of Old St. Michael's in Holbrook, Iowa and sent to Gerald Gaffey, #9 The Woods NE, Iowa City, Iowa 52240