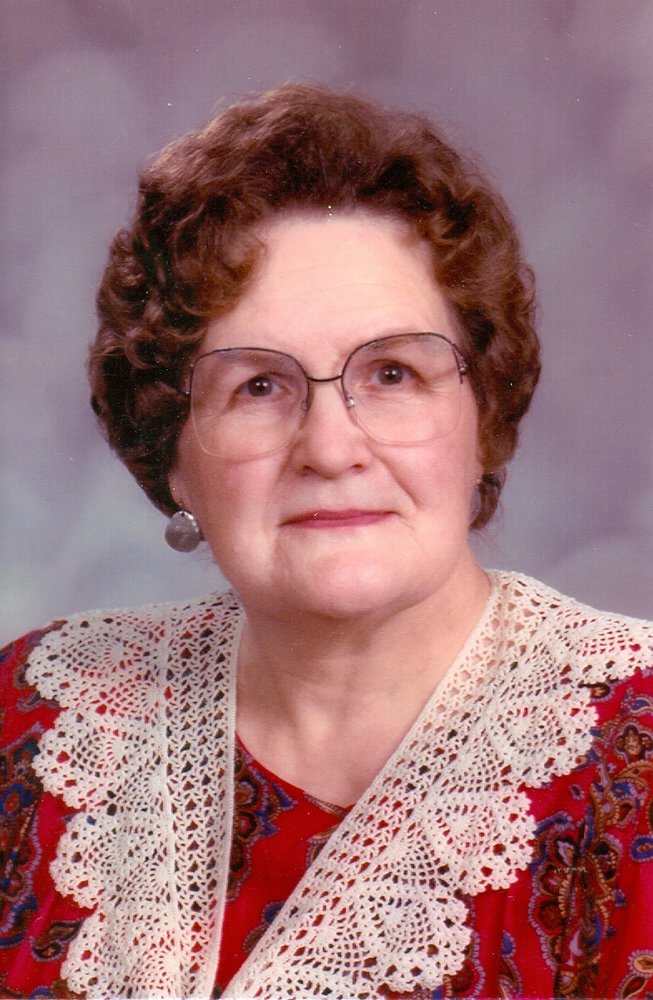 Obituary of Margaret Alberta Goodnow
West Branch, Iowa
Margaret Alberta (Keefer) Goodnow, 90, passed away on October 3, 2017, at Crestview Specialty Care, in West Branch, IA.
Graveside services will be held at West Branch Cemetery on Saturday, October 7th, 2017 at 11:00 AM. The Henderson-Barker Funeral Home in West Branch is in charge of arrangements. Online condolences may be made to the family at www.hendersonbarkerfuneralhome.com. A memorial fund has been established.
Margaret was born on May 22, 1927, a daughter of the late Oliver and Mildred (Hartsock) Keefer. She graduated from City High School in Iowa City, IA in 1947 and attended the University of Iowa before meeting her late husband, Ralph in 1949. They married in January of 1950 and lived in numerous towns while Ralph attended school and taught school. They eventually settled in West Branch, IA in 1968. She also lived for many years in Minnesota with her daughter Laura before returning to Iowa in 2012. Margaret (Mrs. G) provided daycare in West Branch for many years. She loved children and she found much joy in caring for her little ones. She later was a House Director for Alpha Chi Omega at the University of Iowa for several years and had many stories to share.
Margaret loved to cook, bake, knit and do many crafts. She enjoyed playing 500, bingo, going to the casinos and working on her puzzles. She also loved spending time with her grandchildren and will always be remembered for her wit and for her sense of humor.
She leaves loving memories to be cherished by: her four children, Steve Goodnow (Barb) of Midland, MI, Barbara Goodnow of Burlington, NC, Janelle Johnston of North Liberty, IA and Laura Stevens of Cedar Rapids, IA; her eight grandchildren, John (Anna) Goodnow, Jerrica (David) Miles, Jared Bowman (Amy), Jacquelyn Bowman, Adam Johnston, Mike (Michelle) Johnston, Joe (Katie) Stevens and Stephanie (Justin) Stafford; her eleven great-grandchildren, Dedric, DeSean, Dontae, Dhominique, Deivon, Jaylan, Una, Chase, Parker, Kelsey and Kenneth; and her two great-great grandchildren, Josiah and Khamila. She is also survived by her sister Norma Vickeroy of Morning Sun, IA. She was predeceased by her parents; her loving husband Ralph in 1980; siblings, Joyous Ramsey, Lyle Keefer, Burton Keefer, Betty Jones, Bobby Keefer and Robert Keefer.
Graveside Service
11:00 am
Saturday, October 7, 2017
West Branch Cemetery
522 North Maple Street
West Branch, Iowa, United States
Graveside Service
Memorial Fund
Memorials may be made to: Margaret Goodnow Memorial Fund