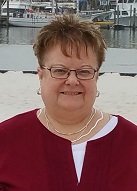 Obituary of Janet J. Fulwider
West Liberty, IA
Janet J (JJ) Fulwider of West Liberty, IA passed away April 24, 2019 at Mercy Hospital in Iowa City after a courageous battle with neck and throat cancer.
JJ was born September 6 , 1950 in Iowa City, IA the daughter of John J (Jack) and Edith M (Siders) Fulwider. She graduated from West Branch High School in 1969. In 1973 she was awarded a Bachelor of Science degree in Elementary Education from Iowa State University. Following graduation she worked for Duncan Hardware in West Branch, West Liberty State Bank, Rohner Machine Works of West Liberty and retired after 30 plus years as City Utility Billing Clerk for the City of West Liberty. After retirement, she worked in the family insurance businesses in Eastern Iowa. She was a long time Avon Representative and earned honors in the President's Club and Honor Society for many years.
JJ will be deeply missed by her brother, Robert and wife Jan and long time companion and friend Karen Thurness.
She was preceded in death by her parents, Jack and Edith Fulwider, Nephew Christopher Daniel Fulwider, and grandparents Nona Hipple, Harold Fulwider and Nellie and Ralph Siders.
A Celebration of Life will be held Monday,April 29 at 10:30 AM at the West Liberty United Methodist Church. Visitation will be hosted at Henderson Barker Funeral Home in West Liberty from 2-5 pm on Sunday, April 28. Burial will take place at the West Branch Cemetery.
Memorials may be made to the West Liberty Rescue Unit or the Muscatine County Fair Foundation in her memory.