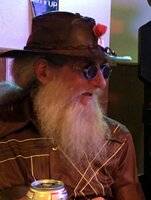 Edward Paul "Chico" Frauenholtz
West Branch, Iowa
Edward "Chico" Paul Frauenholtz, 67, passed away Tuesday, November 23, 2021 at his home in West Branch.
Family services were held at the West Branch Cemetery. A celebration of life will be held at a later date. Online condolences can be made to the family at hendersonbarkerfuneralhome.com. Memorials may be made to Iowa City Hospice or Cedar County Senior Dining Meals on Wheels program.
Ed was born June 11, 1954 in Iowa City, Iowa the son of Raymond G. and Dorothy Mae (Koehler) Frauenholtz. He attended West Branch High School. He had worked his entire life around the West Branch community.
He is survived by seven siblings: Wayne Frauenholtz and his wife Jane of West Branch, Elaine Brown and her husband Roger of Solon, Allen Frauenholtz and his wife Danette of Iowa City, Dean Frauenholtz and his wife Jean of Cedar Valley, Rita Jamison and her husband Larry of Iowa City, Judy Frauenholtz and her husband Gary Appleby of Iowa City, Jean Smith and her husband Craig of Mount Vernon; many nieces, nephews, great nieces, great nephews and the many friends at the Down Under. He was preceded in death by his parents.