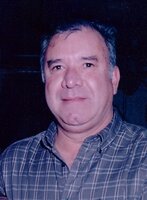 Alvaro C. Rocha
West Liberty, Iowa
Alvaro C. Rocha, 71, passed away Wednesday September 1, 2021 at the University of Iowa Hospitals and Clinics in Iowa City.
Visitation will be held Monday, September 6, 2021 from 11 until 2 P.M. at St. Joseph Catholic Church in West Liberty with funeral mass to follow at 2 P.M. Monday at the Church. Burial will be in the Oak Ridge Cemetery, West Liberty. The Henderson-Barker Funeral Home in West Liberty is caring for Alvaro's family. Online condolences may be made to the family at www.hendersonbarkerfuneralhome.com.
Alvaro was born February 19, 1950 in El Palomar, Durango Mexico the son of Pedro and Aquilina (Castro) Rocha. In 1970 Pedro and Aquilina moved their family to West Liberty. On December 30, 1972 he was united in marriage to Fidencia Varela in Piedras Negras, Coahuila Mexico. Alvaro had been employed with West Liberty Foods for 35 years and for the last 15 at Hahn Ready Mix in West Liberty.
He was a member of St. Joseph Catholic Church in West Liberty. He enjoyed gardening, grilling out, traveling with his wife and most importantly spending time with his family and grandchildren.
Survivors include his wife Fidencia, two children: Alvaro Rocha Jr., and Selene (Juan) Barrera, two brothers: Pedro Castro (Maricela) Rocha and Miguel (Dolores) Rocha all of West Liberty. Four grandchildren: Alex, Brisa, Maya and Shaila. He was preceded in death by his parents and three brothers: Federico, Javier, Rolando and a sister Maria Sanchez.