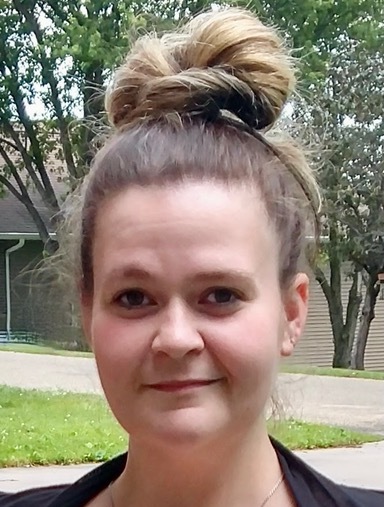 Tabitha Lynn Waite
WEST BRANCH, Iowa –
Tabitha Lynn Waite of West Branch, 35, passed away Tuesday, July 13, 2021 at the University of Iowa Hospital from an extended illness.
Visitation will be 10:00 a.m.-12:00 noon Saturday at Henderson-Barker Funeral Home, West Branch. A graveside service will follow at 1:30 p.m. at Cedar Bethel Cemetery, rural Letts/Fredonia.
Tabitha attended West Branch schools, was employed by Systems Unlimited, and by various nursing facilities after earning her Nursing Assistant Certificate from Kirkwood Community College. She was born Tabitha Lynn Gingerich on March 10, 1986, at the University of Iowa Hospital and lived in Columbus Junction, West Branch, and Iowa City. In 2009 she married Marc Sinclair Waite of Iowa City.
Survivors include her husband, Marc, four children, Cheyanne, Zayden, Katlynn, and Kiley, her father, Virgil Gingerich of West Branch, her step-mother, Jill Kempf of Oxford, two brothers, Tim Gingerich of West Branch and Jacob Gingerich of North Liberty, and a sister, Amber Gingerich of Iowa City. She was preceded in death by her mother, Kathy Lynn Burmeister McCullough.