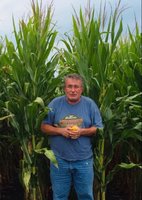 Chris Meacham
Christopher B. Meacham, 70, passed away Wednesday, May 5, 2021 at the Bird House, Hospice Home of Johnson County.
A graveside service will be held 1 P.M. Monday, May 10, 2021 at the Nichols Cemetery, Nichols, Iowa. The service can be watched via live stream on the Henderson-Barker Funeral Home Face book page, https://www.facebook.com/hendersonbarkerfuneralhome . In lieu of flowers memorials may be made to The Bird House – Hospice Home of Johnson County, PO Box 3338, Iowa City, Iowa 52244-3338.
Christopher Ben Meacham was born April 21, 1951 in Iowa City the son of Maynard and Charlene Ann Nichols Hixon. He was a graduate of Iowa City High School in the Class of 1969. On January 11, 1970 he was united in marriage to Diane "Dee Dee" Carter in Nevis, Minnesota. He was employed by USPS in Minneapolis Minnesota, and in July their son Craig was born. Later moved to Grand Rapids Minnesota to attend Forestry School. Chris, Diane and Craig were living there when his grandmother Ora wrote inviting him back to Iowa to farm in Nichols. He farmed in Nichols from 1971 until his retirement after the fall of 2018. He had a passion for farming the land.
Chris was a member of the NRA, worked on the Drainage District #2 Board for many years. He enjoyed hunting deer and hunting pheasant with his Gordon Setters, Hawkeye football, Indy Car racing and going to the 1ndy 500 race every year with DeeDee and drag racing, traveling in their camper seeing most of the United States, scuba diving and snorkeling and spending time water skiing, four wheeling and boating with friends at the cabin in Nevis Minnesota.
He is survived by his wife Dee Dee of Nichols, two brothers: Keith "Kim" Maynard Meacham of Muscatine, and Craig Allen Meacham of Iowa City. One granddaughter: Seraphina Siying Meacham of Vancouver, Washington. He was preceded in death by his parents and in January 2020 his son Craig Benjamin Meacham.