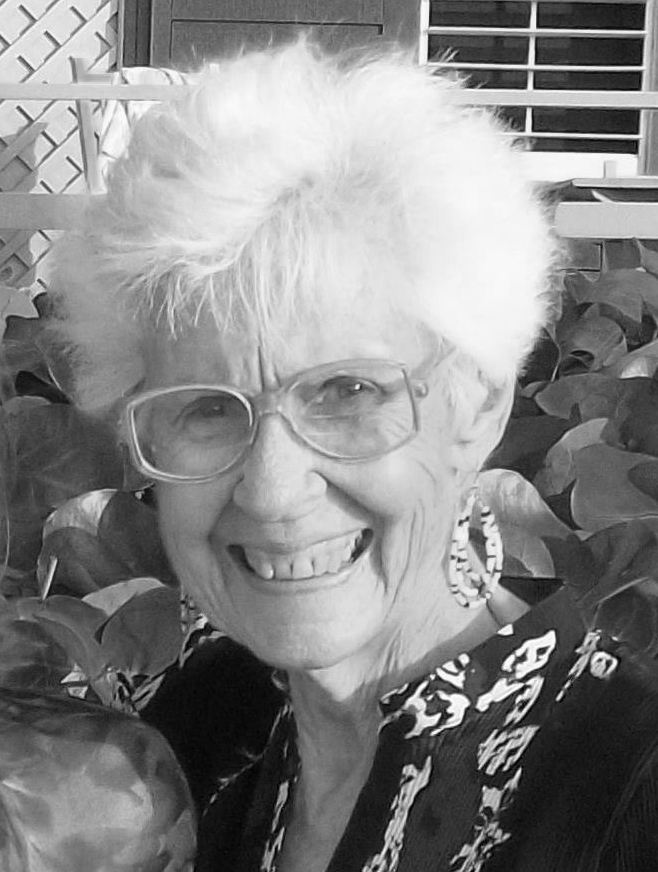 Geraldine Dorothy Ruess
West Liberty, Iowa
Geraldine (Jerry) Dorothy Wissink Ruess passed away peacefully at home in the presence of her loving family on Saturday, February 2, 2019.
She was born Sept 3, 1925 to Aloysius and Katharine Halterman Wissink in Lone Tree, Iowa, and married June 1, 1948 to Robert Ruess at St Mary's Church in Lone Tree, Iowa.
Jerry and Bob worked the Ruess family farm for 50 years, where they reared their seven children offering advice as they chose and the freedom to be what they wanted to be. Before her marriage, she taught Country School for five years near Lone Tree Hills in a one-room school house, whose students thanked her as recently as 2017. As organist for St Mary's (Lone Tree) and St. Joseph's (West Liberty) for more than 75 years, her music brought joy and happiness to those respective congregations. Jerry and Bob hosted an AFS Student, Boonmak Hongyim from Thailand 1964-65. Upon retirement, she and Bob enjoyed many winters in Arizona, but remained members of St. Joseph Church. She was very active in Church, school, community and 4-H.
In her retirement Jerry became an accomplished artist in pen and ink, oil and watercolor. Her drawings of West Liberty landmarks recently raised a significant amount in support of West Liberty community preservation. An avid quilter to her death, her quilts were a well treasured gift to her grandchildren and great grandchildren, and her card play was remarkable and uncanny.
She was preceded in death by her husband, Bob, and sisters, Anna Mayer, Marie Van Mechelen and Leona Grothe, as well as her brothers, Joseph Wissink, Leonard Wissink and Larry Wissink. Also preceding Jerry was her beloved daughter-in-law, Paula Schaedlich Ruess. Jerry is survived by her children, Terry (Teresa) Ruess, Dick (Paula) Ruess, Julie (Bob) Ruess Penno, Bill (Vonda) Ruess, Larry (Bess) Ruess, Kate Ruess Carter and John Ruess. Her 18 grandchildren, Jaime and Ryan Ruess, Julia Ruess, Tricia, Cathy, Jeff, Doug and Joe Penno, Charissa, Casey, Charles, Kelsi, and Cody Ruess, Elizabeth and Nathan Ruess, Matt, Holly, and Allison Carter have given her the joy of 19 great grandchildren.
The family will be welcoming visitors at St Joseph Catholic church on Wednesday, February 6, 2019 from 4:00-7:00P.M. followed by a Catholic wake. A Funeral mass will be held at 10:00 A.M., Thursday February 7,2019 at St. Joseph Catholic Church in West Liberty. Burial services in Mt. Calvary Cemetery, West Liberty will follow immediately after Mass. Memorials may be made to St. Joseph Catholic Church, West Liberty Depot or a charity of the donor's choice.