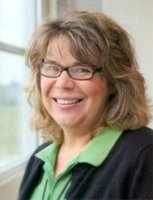 Lisa Ann Phillips Rundall
West Liberty, Iowa
Lisa Phillips Rundall, 48, passed away Tuesday, January 29, 2019 at the University of Iowa Hospitals and Clinics in Iowa City.
Funeral service will be held 11 A.M. Saturday, February 2, 2019 at the Henderson-Barker Funeral Home in West Liberty. Visitation will be held Friday from 4:30 until 8 P.M. at the funeral home. Burial will be in Muscatine Memorial Park Cemetery. Online condolences may be made to the family at www.hendersonbarkerfuneralhome.com.
Lisa was born June 21, 1970 in Muscatine, Iowa the daughter of Thomas and Carole (Tobias) Phillips. She was a graduate of West Liberty High School in the Class of 1988 and attended Muscatine Community College. She was united in marriage to Steve Rundall September 11, 1997 in Lone Tree. Lisa had been employed at the Downtowner Restaurant for many years, later at University of Iowa and for the last 10 year at MediRevv in North Liberty.
She was currently the secretary of the West Liberty Gun Club, enjoyed gardening and yard work as well as helping others.
Survivors include her mother Carole Logan of West Liberty, brother Corey Phillips of West Liberty and sister Terri Logan of Volga, South Dakota. Three nephews: Connor Logan, Lincoln Hesby and Ronin Hesby. She is also survived by three aunts and several cousins. She was preceded in death by her father.