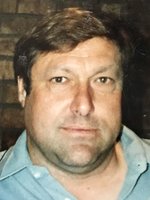 Ferral Lee Gates
West Branch, Iowa
Ferral Lee Gates, 72, passed away Friday, January 4, 2019 at his home.
A memorial service will be held at 6:00 PM, Friday January 11, 2019 at the Henderson-Barker Funeral Home in West Branch with visitation from 4 to 6 P.M. A memorial fund has been established. Online condolences may be made to the family at www.hendersonbarkerfuneralhome.com.
Ferral was born August 5, 1946 in Iowa City the son of Ivan N. and Frieda Rehwoldt Gates. He was a graduate from West Branch High School in 1964.
Ferral had been employed at the West Branch Creamery, Hometown Dairy, hauled feed ingredients for Cargill and most recently worked at Linn Coop in Marion.
He collected vintage metal banks and lawn boy lawn mowers.
Survivors include five children: Gary (Stacey) Gates of West Liberty, Nanci (Scott) Wieneke of West Branch, Wendi (Chuck) Hayden of Iowa City, Megan Gates of Council Bluffs, Iowa and Levi Gates of Iowa City. 7 grandchildren: Kyle Gates, Sean Gates, Madison Gates, Dirk Wieneke, Miranda Wieneke, Reese Hayden and Quinn Hayden and 3 great grandchildren. Brother: Gale Gates of Iowa City and a sister Oneth Lovetinsky of Kalona, Iowa as well as several nieces and nephews. He was preceded by his parents and a brother Claire.