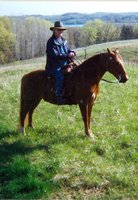 Marjorie Mae Floerchinger
West Branch, Iowa
Marjorie M. Floerchinger, 86, passed away Wednesday, December 26, 2018 at the University of Iowa Hospitals and Clinics in Iowa City.
A celebration of life will be held at a later date. The Henderson-Barker Funeral Home in West Branch is in charge of arrangements. Online condolences may be made to the family at www.hendersonbarkerfuneralhome.com.
Marjorie was born January 20, 1932 the daughter of Edmund and Ada (Bowman) Langenberg. She was a graduate of St. Mary's School in Iowa City. On November 19, 1952 Marjorie was united in marriage to Frank Floerchinger at Waco, Texas. In 1961 Marjorie and Frank moved their family to Loveland Colorado. She was employed at West Lake Bank during that time and in 1972 they moved back to West Branch. She worked for Westinghouse/NCS for many years retiring in 1994.
She enjoyed playing solitaire, working puzzles, camping, watching birds, flower gardening, traveling to Estes Park, Colorado and Custer, South Dakota, mowing with "her" mower and riding her favorite horse Joe. She made world famous potato salad and sticky buns. She also enjoyed trips for a meal, dining at the Machine Shed a couple times a month.
Survivors include her husband Frank of West Branch, two children: Frank Jr. (Denise) Floerchinger of Riverside and Carole (Tom) Goss of West Branch, two grandchildren: Ashley (Justin) Neuzil of Riverside and John (Eleni) Sorensen of Columbia, Missouri. Sister: Rosie Maske of West Branch and two brothers: Ron (Johnita) Langenberg of Tiffin and Larry (Sheri) Langenberg of Iowa City. She was preceded in death by a sister Kathleen Rios.