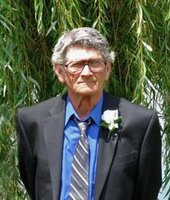 Michael Charles Purdy
West Liberty, Iowa
Michael Charles Purdy, 72, passed away Monday, May 22, 2023 at his home surrounded by his family.
Visitation will be held 3 to 7 P.M. Thursday, May 25, 2023 at the Henderson-Barker Funeral Home in West Liberty.
Memorials may be made to Children with Hair Loss or the Muscatine County Fair.
Michael was born July 23, 1950 in Muscatine the son of Calvin D. and Marjorie G. (McConnaha) Purdy. He was a graduate of Muscatine High School in 1969 and Auto Mechanic School in Cedar Rapids. On August 19, 1978 he was united in marriage to Barbara R. Rock at Spangler Chapel, Muscatine. Mike had been employed with Shelby G. Whitlow Crane, M&M Ford, Wiele Chevrolet and owned and operated Mike's Hwy 6 Garage. He enjoyed cars, car racing, tractors and most important to him was his family, children, grandchildren and great grandchildren. Mike had donated his hair to, Children with Hair Loss many times over the years.
He is survived by his wife Barbara, children: Jake (Nikki) Purdy, Melissa (Cody) Miller, Chelley (Stacy Schroeder) Purdy, Zeke (Nita) Purdy and an honorary daughter Rachael Rock. He is also survived by 17 grandchildren, 3 honorary grandchildren, and 2 great grandchildren as well as a brother Preston Purdy. He was preceded in death by his parents and a brother Patrick.