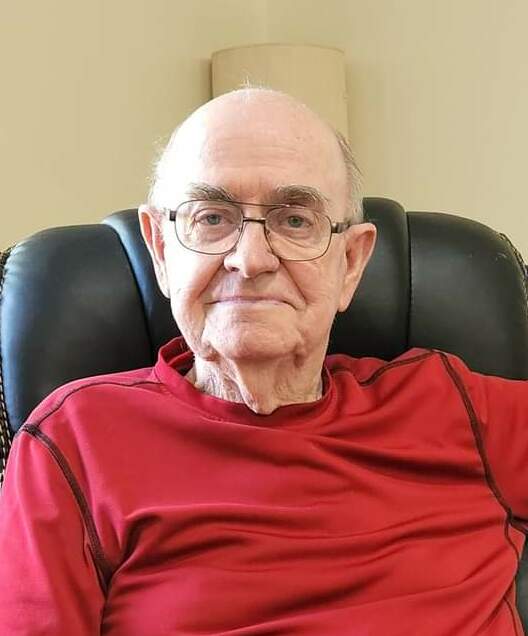 Lewis Arthur Morrison
The funeral service for Lewis will be lived streamed via the Henderson-Barker Funeral Home Facebook page and can be accessed by clicking the following link: https://fb.me/e/2NHC4lHn2
This will begin shortly before the service.
West Liberty, Iowa
Lewis Arthur Morrison, 87, originally from West Liberty, Iowa, passed away unexpectedly on April 16, 2023 at the Wilton Retirement Community in Wilton, Iowa.
Visitation will be held from 10 to 11 A.M. Thursday, April 20, 2023 at First Church United in West Liberty with the funeral service to be held immediately following at 11 A.M. Burial will be in the North Prairie Cemetery, West Liberty.
In lieu of flowers, memorials may be made to First Church United, West Liberty.
Lewis, known to his friends as Lew or Lewie, was the 13th of 15 children born to Marvin and Viola (Lehman) Morrison on September 4, 1935 in West Liberty, Iowa. He was a graduate of West Liberty High School, and attended the University of Iowa for his undergraduate, Master's and PhD in Education (which he always said stood for 'Piled High and Deeper'). On December 10, 1966 he was united in marriage to Joyce B. Adams at First United Methodist church in Iowa City, Iowa.
He was the principal of West Liberty Elementary School for over 20 years and served two terms on the Muscatine County Board of Supervisors. He was a member and served on the board of First Church United, the Rotary Club, and the Republican Party. He was a huge Cubs and Hawkeyes fan and could frequently be seen wearing their fan gear. He was also a big fan of Wilton High School girl's softball and never missed a game, even during covid. He gave generously of his time and money to the West Liberty community, and will be fondly remembered as a cheerful, spirit-lifting helper at the Wilton Retirement Community.
Survivors include his two children: Marcia (Michael) Free of Omaha, Nebraska and Michael (Mary Kay) Morrison of Fort Collins, Colorado, two grandchildren: Kathryn and Hannah, and three siblings: Leota Shaw of Peoria, AZ, June (Bob) Olds of Davenport, IA and Ray (Martie) Morrison of Peoria, Arizona. He was preceded in death by his parents, wife Joyce, six brothers: Roy, Albert, Bill, Floyd, Harold and Amos, and five sisters: Alice Wiese, Ruth Howard, Elsie Powers and two infant sisters Violet and Helen.