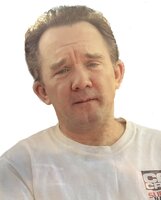 Joseph Charles Perry
West Liberty, Iowa
Joseph C. Perry, 55, passed away Monday, December 5, 2022 at his home in West Liberty.
A celebration of life will be held 10 A.M. Saturday, December 10, 2022 at the Henderson-Barker Funeral Home in West Liberty. Online condolences may be made to the family at www.hendersonbarkerfuneralhome.com.
Joseph Charles Perry was born January 22, 1967 in Cedar Rapids, Iowa the son of Charles and Judith (Porter) Perry. He attended Vinton-Shellsburg High School . Joe proudly served in the United States Army. On May 5, 2011 he was united in marriage to Sorlasin Boutsabouane in Iowa City. Joe had been employed with UTLX in Muscatine.
He is survived by his wife Sorlasin of West Liberty. Five children: Justin Perry of Grand Junction, Colorado, Kayla Perry of Vinton, Dominique Tripses of Dallas Center, Iowa, Joseph Charles Perry II of Osceola, Indiana and Jakob Charles Perry of Cedar Rapids. Mother: Judy Porter of Urbana, seven siblings: Jeff, Brad, Chuck, Jason, Christine, Tammy and Linda as well as three grandchildren. He was preceded in death by his father.