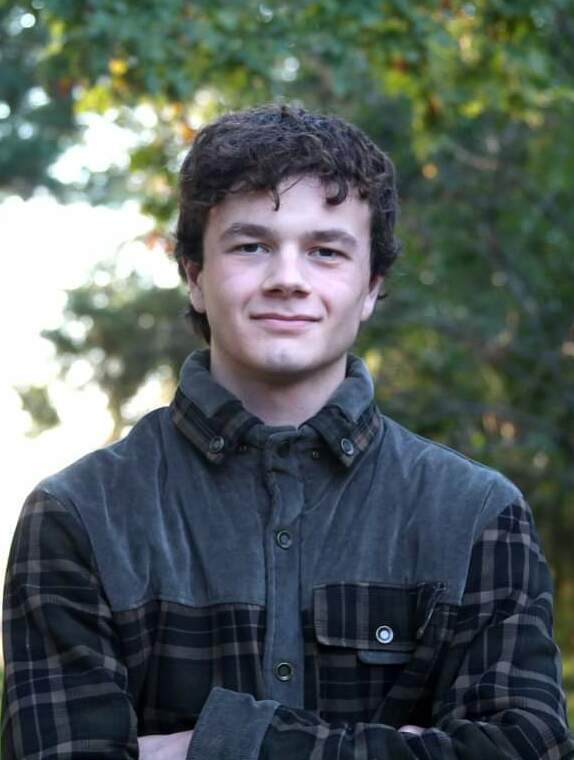 Robby Saylor
Robert James Walsh Saylor "Robby"
Our beloved son, brother, cousin, grandson, nephew and best friend has passed on to the greatest timber he could have dreamed. Robert James Saylor "Robby" of Tipton Iowa, born August 20, 2002, chose to end his life on October 10, 2022 at the age of 20 years.
A Celebration of Life will be held 10:00 A.M. Saturday, October 15, 2022 at the Henderson-Barker Funeral Home in West Branch. A memorial visiation will be held Friday from 4 to 7 P.M. at the funeral home.
Memorials may be made to Robby Saylor Memorial Fund.
Robby graduated from West Branch High School in May 2021, and has been attending college at the University of Iowa in Iowa City.
Robby will be remembered for his love of the outdoors, his goofiness and dry sarcastic sense of humor and being a truly good person. The goofy things that boy would come up with always had everyone rolling with laughter. Robby loved going fishing, spending time in his timber and hanging out with his great group of friends. That WBHS Class of 2021 was a tight group of close friends from preschool to now. Robby also had many great HS friends in grades above and below. Everyone loved Robby.
As a child he spent many hours reading with his Papa and Nana Walsh, especially about dinosaurs, bugs, and all things creepy crawly, and whatever became his passion that week. Kelly was reading Fields Guides to him at the age of 3. Robby soaked up knowledge like a sponge and was an expert on so many things. He loved learning.
Robby was blessed with a close family who loved him beyond measure. In addition to his mom and dad who loved him to the moon and back, Robby had a special bond with sister Summer, and wonderful sibling-like bond with his Myers cousins, Jake, Sydney, Jessie and Max. Robby's Aunt Lori and Papa and Nana Walsh were a strong, close loving support family that loved him deeply.
Robby is survived by his loving parents Kelly Walsh of Tipton and James Saylor of Tiffin; sister Summer Saylor of Tipton; maternal grandmother Joan (Krause) Walsh of West Branch; paternal grandmother Barb (Evans) Wood of Tiffin; aunt Lori Walsh of West Branch and cousins Jake, Sydney, Jessie and Max Myers; uncle Tim (Misty) Saylor of North Liberty and cousins Shea, Morgan, Aidan, Reagan; uncle Marv (Connie) Walsh of Lancaster, MO, and cousin Joshua Walsh; and bonus-grandparents Mike and Arlene Burns of Hokah, MN.
Robby was preceded in death by his maternal grandfather Robert Walsh and paternal grandfather Gene Saylor.