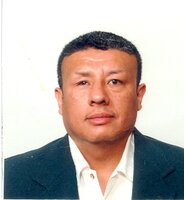 Juan J. Botello Lopez
West Liberty, Iowa
Juan J. Botello Lopez, 57, passed away Friday, August 19, 2022 at the University of Iowa Hospitals and Clinics in Iowa City.
Funeral Mass will be held 2 P.M. Saturday, August 27, 2022 at St. Joseph Catholic Church in West Liberty. Visitation will be Friday from 4 to 8 P.M. at the Church. The Henderson-Barker Funeral Home in West Liberty is in charge of arrangements. Online condolences may be made to the family at www.hendersonbarkerfuneralhome.com. Burial will be in the Oak Ridge Cemetery, West Liberty.
Juan was born April 11, 1965 in Ignacio Allende, Durango Mexico the son of Eva Lopez Sanchez. Juan moved to California in 1978, later to Wisconsin before moving to Iowa in 1996. He had worked in construction.
Survivors include Three: Daughters: Romelia Lopez, Sofia Aragon and Ahtziri Aragon and a son: Max Alexander Botello . Four sisters: Saide Botello, Flor Botello, Margarita Puentes and Eustolia Puentes, five brothers: Manuel Botello, Miguel Angel Botello, Reyes Puentes, Ernesto Puentes and Luis E. Puentes.