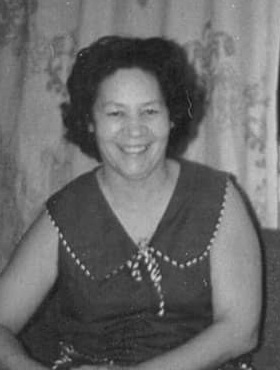 Guadalupe Iniguez
West Liberty, Iowa
Guadalupe Iniguez Cabral, 105, died Sunday, June 12, 2022 at the Simpson Memorial Home in West Liberty.
Funeral mass will be held 10:30 A.M. Wednesday, June 15, 2022, at St. Joseph Catholic Church in West Liberty. Visitation will be Wednesday from 9 until 10:30 (service time) at the church. Burial will be in the Oak Ridge Cemetery, West Liberty.
Guadalupe was born June 7, 1917 in San Carlos, Coahuila Mexico the daughter of Domingo and Felipa (DeLeon) Cabral. She was united in marriage to Mariano Iniguez C.D. Acuna Mexico in 1941.
Guadalupe was raised in Mexico, she and her husband Mariano moved to West Liberty in 1967 to make their home. She was employed with Louis Rich Foods for many years until her retirement.
She was a member of St. Joseph Catholic Church in West Liberty. She enjoyed reading the bible, sewing, gardening and caring for plants as well as caring for many of her grandchildren.
She is survived by his three children: Humberto (Maria) Iniguez of West Liberty, Cristina De La Rosa of West Liberty and Mario (Debra) Iniguez of Grandview, Iowa, and son in law: Jose Revelez of West Liberty. 15 grandchildren, and many Great grandchildren and great great grandchildren. She was preceded in death by her parents, husband Mariano, daughter: Celia Revelez, two grandsons Ruben Revelez and Juan Jamie De La Rosa, four siblings: Jose, Guillermo, Catalina and Manuel.