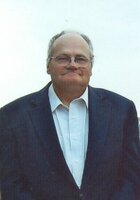 Davie Raymond McDonald
Davie Raymond McDonald, 74, passed away Friday, June 10, 2022 at Mercy Hospital in Iowa City.
Graveside services will be held 2 P.M. Monday, June 13, 2022 at the West Branch Cemetery.
Davie was born February 13, 1948 in Davenport, Iowa the son of Keenan and Joyce (Wood) Graves. He was a graduate of Davenport High School. On May 27, 1967 he was united in marriage to Diana Kroeger. He had been employed at Moline Tool Company.
Davie enjoyed fishing, watching movies, listening to music and being with his family.
Survivors include nine siblings: Terry (Kim) McDonald of Branson, Missouri, Michael McDonald of Coralville, Tim McDonald of Iowa City, Keenan (Sheila) Graves of West Branch, Ted (Jessica) Graves of Tipton, Cathy (Jim) Graft of North Liberty, Carol (Carl) Fobian of West Branch, Patty (Eric) Depoorter of West Branch and Debbie (Dennis) Driscoll of Iowa City. He was preceded in death by his parents, wife Diana in 2016, brother and sister in law: Danny and Donna McDonald, brother Paul, sister Sue Fowler, grandparents: Grace Samberg, Annie and Pearl Graves.