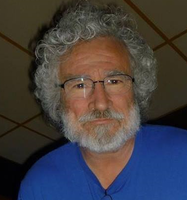 Peter Norrgard Gerhard
Peter N. Gerhard, 59 of West Liberty, passed away on Monday, March 26, 2018 at his home.
Peter was born on September 16, 1958 in Asslar, Germany the son of Karl and Lucie Gerhard.
He was united in marriage to Kerry Norrgard on December 21, 1995 in Iowa City, IA.
Peter received his undergraduate degree from the University of Marburg in Germany, then attended Manchester College in Indiana and the University of Iowa, w
here he attained his PHD in Theology and Ethics.
He worked as an Academic Advisor to incoming students at the University of Iowa for many years. Peter enjoyed reading and writing. He authored the book Walnut Grove Glacier Wars.
Peter has chosen to donate his body to the University of Iowa. There will be no visitation or services held.
Peter is survived and lovingly remember by his wife Kerry of West Liberty, IA and his mother Lucie Gerhard of Germany. He was preceded in death by his father and his brother Dieter Gerhard.