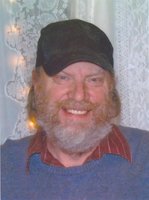 Timothy J. "Slim " Atkinson
Timothy J. "Slim" Atkinson, 57 of West Liberty, IA passed away on Wednesday, March 21, 2018 at his home.
Tim was born the son of Junior and Florence (Kaalberg) Atkinson on August 19, 1960.
He graduated from West Liberty High School in 1978.
He married Mary Engi on September 26, 2009 in Solon.
He worked at the University of Iowa Hospitals and Clinics as a Central Service Tech. Tim was currently employed at the West Liberty School District as a bus driver. He was an active volunteer in the community, spending many hours with the West Liberty Historical Society, Heritage Society and the West Liberty Chamber of Commerce. Tim graduated from the WeLead program. He was proud to have received the Volunteer of the year award. He was an avid sports fan, especially the Green Bay Packers, the Iowa Hawkeyes and the Milwaukee Brewers. Tim was always willing to help those in need.
Visitation will be held on Monday, March 26, 2018 from 4-7 PM at the Henderson-Barker Funeral Home in West Liberty, with a Sharing of Memories Service to follow at 7PM. The family requests the community to bring in photos memories to share.
Inurnment will take place at a later date.
Tim is survived and lovingly remembered by his wife Mary of West Liberty, his children: Damian (Christy) Bardell of West Liberty, Constance (Jerry) Seemuth of Atalissa, 3 grandchildren: Eion, Summer, Dani and 4 brothers: Larry Atkinson of Alabama, Dennis Atkinson of Wisconsin, Rich Atkinson of Iowa City and Ron Atkinson of Tipton. He is also survived by his mother-in-law Barabara Kephart of West Liberty, his 4 sisters-in-law and a brother-in-law.
He was preceded in death by his father Junior and his mother and step-father Florence (Deac) Cain.
A memorial has been established in his memory.