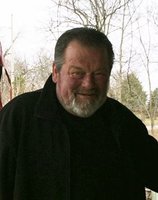 Peter Randall Rushton
Coralville, Iowa
Peter Rushton, 65, of Coralville passed away Tuesday, February 20, 2018 at his home from heart failure.
Peter Randall Rushton was born May 20, 1952 in Iowa City the youngest son of four to Randall Everett and Patricia Jane (Anderson) Rushton. He was a graduate of West Branch High School in the class of 1970.
Pete and his family owned West Branch and Tipton Roofing. He and his brother Chris purchased the business in the early 80's from their father who founded it in 1952. West Branch Roofing continues today with third generation family ownership. Following the death of his father in the 90's his mother Jane moved back to West Branch. Pete cared for her dearly and made it a point to bring his daughter Amanda and himself for lunch nearly every Sunday. Jane passed away July 5, 2010, and Pete and Amanda continued their tradition of meeting nearly every Sunday for Lunch.
Pete's family would like to invite you to join them Sunday, February 25, 2018 at the Henderson-Barker Funeral Home in West Branch from 12 to 2 P.M. to say goodbye and share one final Sunday lunch. Online condolences may be made to the family at www.hendersonbarkerfuneralhome.com. Memorials may be made to Last Hope Animal Rescue in Cedar Rapids or the American Heart Association. Pete has been cremated and a private family burial will be held at a later date.
Pete is survived by his only child Amanda "Louie" Rushton of Cedar Rapids. Sister Elizabeth (Ahmed) Ghamrawi and family, brother Chris (Karen) Rushton and family and Susan Lindsey and family. Family friends Craig Jeffries and Luke (Allison) Jeffries. He was preceded in death by his mother Jane and father Randy.